Diversity and inclusion are two of society's most important tools for progress. The infinite personality variations created by biology, education, and upbringing create steady sources of innovative ideas.
Rain City Rock Camp has formally changed the names of one its programs to be more inclusive of participants that identify beyond the gender binary.
Transgender US Navy Corpsman Akira Wyatt rises at 6 a.m. at Camp Pendleton each day to see sailors and marines for sick calls, and today she does so a little easier.
I, like many Americans, unexpectedly found myself with a lot of extra time on my hands last year. Between the sweet summer paranoia of whether or not I'd be snatched up again by the SPD for political dissidence; the constant, creeping anxiety of finding w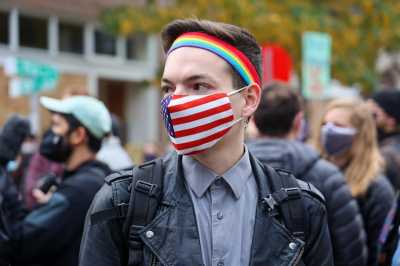 2020. I'm eager to turn the page not because I believe all the hype that 2021 will make everything better for my community or myself, but because with the new year comes new hope.
My name is Astro, and I use they/them pronouns. I am a Queer man-of-color, a social worker, a community organizer, a journalist, a student, a sex-worker advocate and a trans rights activist.
Bobby Jones is like any other 13-year-old boy in his Kirkland, WA community. He enjoys hanging out with friends, making art - especially drawing - and gushes about animals. He is fascinated by all of earth's remarkable creature.
By Elliot WilliamsIn recent years, the number of people who identify as transgender and non-binary has grown significantly.